the All-in-one solution for managing the entire mobile application lifecycle
AppSigner is the easy way to re-sign and deploy the Applications for Android and iOS. Appsigner provide quick and complete knowledge of the status of apps in the different shops and Mobile Device Management solutions.
AppSigner can resign your application, upload it, monitor, and notify the application manager about the status of applications published in Apple, Google, Microsoft, VMware, and MobileIron shops without visiting them.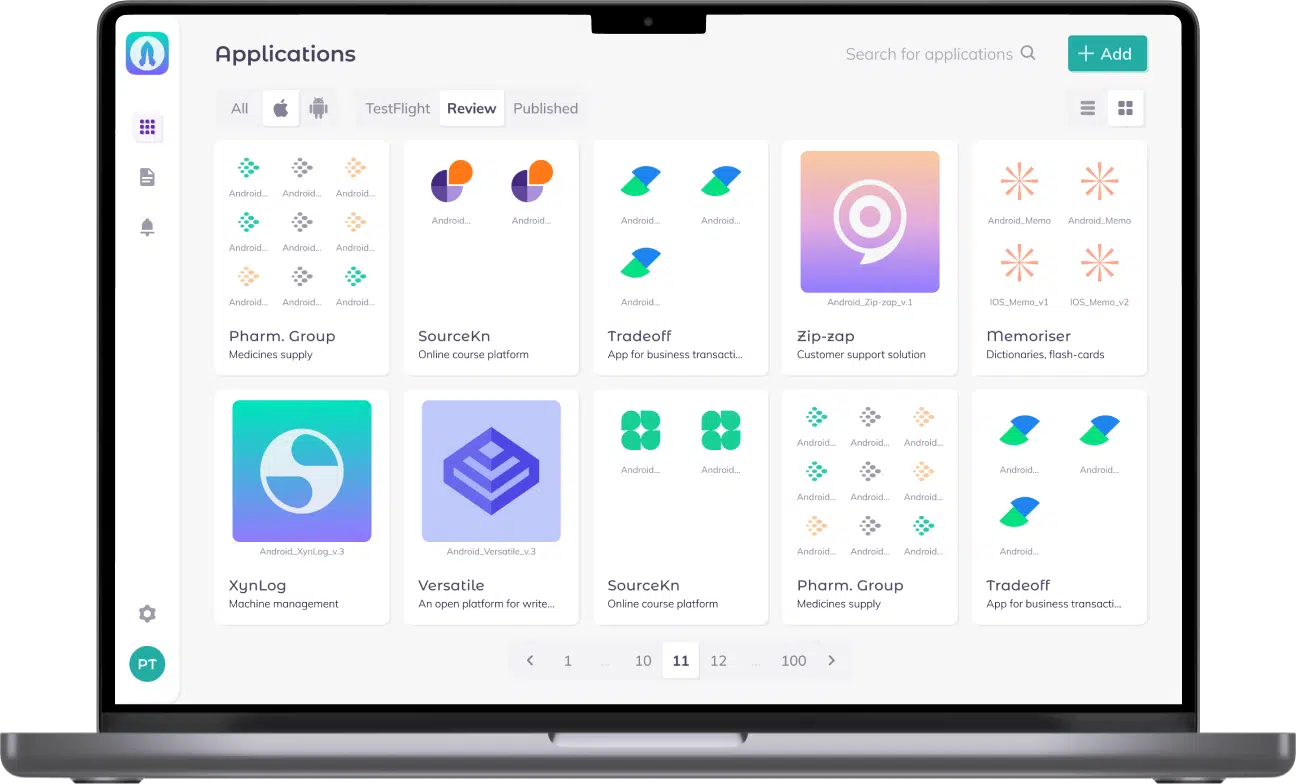 Easy management
Always connected
& up to date
One-click app deployment
Easy management
If your company has an application and you do deliver it as a bespoke application for different customers, with different names, images, logo, bundle ID, AppSigner can be of great help in the management: you define all these applications once, and then with the same IPA / APK file it is possible to create all new applications for each customer, fully branded and customized.
We provide a cloud or on-premise solution fully integrated with your existing environment and infrastructure (SAML, OAuth).

Resign batch for applications: No need to compile or reassign each application individually and manually but can be run in batches of apps at any given time without the need for intervention.

Automatic upload of the apps to the shops directly after the signature procedure is finished.

The intention of AppSigner is to help Application Managers, so access to the source code of the Application is not required!
Always connected
& up to date
One-click app deployment
CNC
IoT
Bespoke Solutions
Data Analysis
Automation
Collaboration
Customer Support
CNC
IoT
Bespoke Solutions
Data Analysis
Automation
Collaboration
Customer Support